Automation Anywhere Helps Bank AlJazira Save Hours of Manual Work with AI-Powered Automation Platform.
Dinesh Chandra.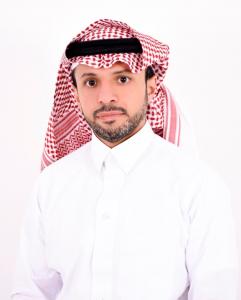 Faisal Al-Rashoudi.
DUBAI, UNITED ARAB EMIRATES, June 14, 2023/EINPresswire.com/ — Automation Anywhere, the No1 leader in cloud-native intelligent automation, announced that Bank AlJazira saves over 60,000 hours of manual work while improving cost efficiency, customer experience, quality, and security by deploying the Automation Success Platform, the world's first cloud-native, AI-powered enterprise automation platform.
Bank AlJazira (BAJ) is a publicly traded financial institution founded in 1975, based in Riyadh, Saudi Arabia. BAJ provides its clients with personal banking, investment banking, private banking, and asset management services. As part of its strategic direction of enriching lives through financial wellbeing, BAJ is undertaking a strategic expansion of its digital presence and is using intelligent automation as a key technology to promote, develop, and streamline its operations.
BAJ began its digital transformation efforts by focusing on operations processes that it defines as the backbone of the business. By implementing intelligent automation, the bank saw significant improvements in productivity, greater cost-effectiveness, improved quality, and a superior customer experience. Enhanced security was another key benefit that BAJ found during this process- the bank prioritizes security and relies on high-level control systems to ensure ongoing auditory and regulatory compliance.
Post the success of this initial implementation, BAJ expanded the implementation of intelligent automation on processes which would yield the highest return on investment, saving around 60,000 hours of manual work through more than 400,000 transations. This further improved employee productivity and efficiency, freeing up employees to focus on higher-value tasks.
As the selected implementer of Automation Anywhere's intelligent solution, Technology Strategies Middle East (TSME) leveraged its expertise to ensure a smooth transformation journey for BAJ. TSME has allocated its resources and technical solutions to support BAJ automate its key business processes and therefore save thousands of hours spent on performing daily transactions.
"We have benefited from smart automation to enhance our operational efficiency while enabling our employees to focus on delivering greater value to customers. The journey of digital expansion of our bank has already been supported by the internal State authorities, for complying with all regulatory requirements," Faisal Al Rashoudi, VP Head of Automation & Robotics – KSA, Bank AlJazira.
"Globally, banks are increasingly turning towards intelligent automation to deal with multiple complexities ranging from changing regulations to new digital security threats. We are thrilled to see leading businesses in Saudi Arabia adopt an automation-first mindset, and we are excited to partner with Bank AlJazira as they explore the power of Automation and AI for business transformation," Dinesh Chandra, Regional Vice President – Middle East, Automation Anywhere.
The Automation Success Platform is a connected portfolio of automation tools and technology that helps enterprises engage with employees and connect disparate applications – whether cloud-native or on-premises – enabling business growth and workforce productivity.
-ENDS-
About Automation Anywhere

Automation Anywhere is the No. 1 cloud automation platform, delivering automation and process intelligence solutions across all industries to automate end-to-end business processes for the fastest path to enterprise transformation. The company offers the world's only cloud-native platform combining RPA, artificial intelligence, machine learning, and analytics to automate repetitive tasks and build enterprise agility, freeing up humans to pivot to the next big idea and build deeper customer relationships that drive business growth. For additional information, visit www.automationanywhere.com. Automation Anywhere is a registered trademark/service mark of Automation Anywhere, Inc. in the United States and other countries.
About Bank Aljazira:
Bank AlJazira (BAJ) is recognized as one of the leading Shari'ah compliant and fast growing financial institutions in Saudi Arabia, customer-driven and service-oriented Saudi Financial Group which provides Retail, Corporate, Treasury, Brokerage, Investment, Takaful and Money Transfer services offered by highly professional and dedicated staff.

Our products and services are designed to meet the end-to-end needs of all customers from account opening to time deposits, debit and credit cards to personal finance in addition to a wide range of mortgage finance products.

Throughout its path of success, Bank AlJazira earned well-deserved local and international recognitions and won several awards.
Media Contacts:

Poulomi Choudhury

Automation Anywhere

Poulomi.Choudhury@automationanywhere.com

+91 72591 03801
Pragati Malik
MCS Action FZ LLC
+971 545315575
email us here
Visit us on social media:
Other
Article originally published on www.einpresswire.com as Automation Anywhere Helps Bank AlJazira Save Hours of Manual Work with AI-Powered Automation Platform
The post Automation Anywhere Helps Bank AlJazira Save Hours of Manual Work with AI-Powered Automation Platform first appeared on Social Gov.